Below is a list of updates for SNUM 1.1.0. You can download SNUM from this page:
What's New:
Auto Scanning. This is an experimental feature that is activated when browsing twitter.com. When enabled, Auto Scanning will look up twitter ids that it finds on the page. If the twitter id has an associated dandyId account, it will display a dandyId icon. Clicking the icon will get additional profile info.
Once you install the update, you can check out the feature in action here:
http://twitter.com/dandyId
Here is an example, check out all the DandyId icons that were added automatically: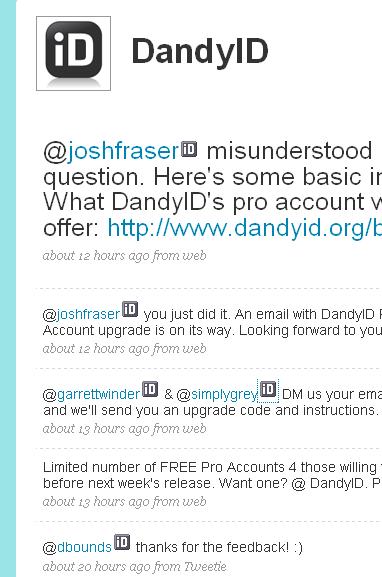 Clicking the icon gives you more info: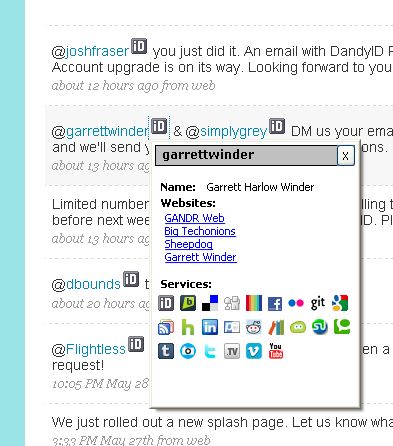 Also it can be disabled:
In the future, this feature could be activated for other social network sites. Right now it is in the testing phase. Let me know if you have any issues and/or feature requests.