Who would of thought there were ATMs out there running IE? I couldn't not post this.
I swing by this bank on the weekends because it is convenient but their ATMs are always broken. So when they recently replaced the old ATMs with these nice shiny new ones I thought I was set. They worked the first week but this Sunday both of their ATMs were locked up with IE script errors.
I think you have to be a web developer to find the humor in this because I'm sure the Spanish speaking patron who received this error wasn't as amused as I was. Ay Caramba!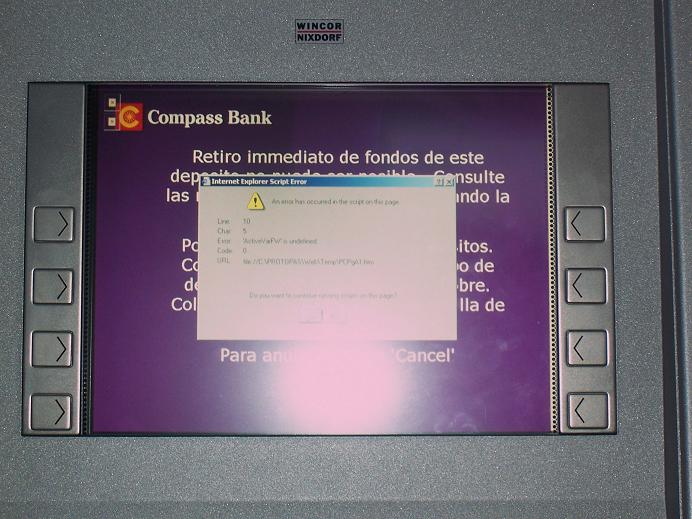 Maybe they need to clear the cache.